This page is better viewed on landscape mode
The SWITCH experience
The Singapore Week of Innovation and Technology (SWITCH) returns in 2022! The SWITCH Experience features two components; a Year-long Programme of innovation-centric community events and opportunities starting from July 2022, as well as our signature Flagship Event from 25–28 October 2022 at Resorts World Convention Centre, Singapore.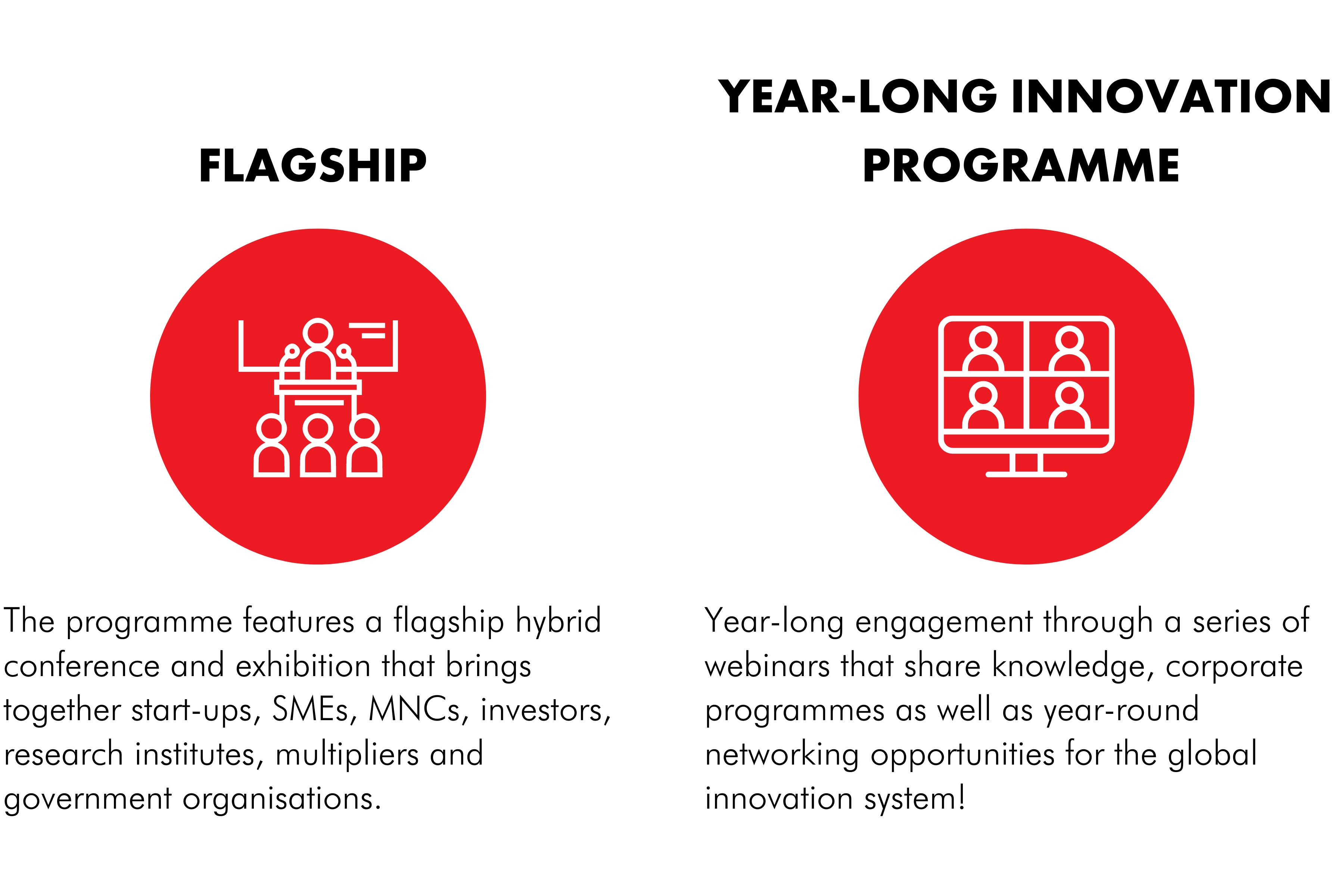 Event Timeline

We invite YOU to the SWITCH Experience to be part of a network of innovators, investors, entrepreneurs, leaders and collaborators!
To learn more about the SWITCH 2022 Flagship Event, click here.