This page is better viewed on landscape mode
Connect with the global-Asia innovation community
Get your tickets to the SWITCH 2022 Flagship Event and unlock access to our year-long innovation programme!
Join us in-person
You can get a Free Trade Pass or a Premium Conference and Trade Pass to unlock access to all events at SWITCH!


Digital access options
Unable to join us at the Flagship Event in-person? Our digital access options unlock virtual access to our Flagship Event and the year-long programme.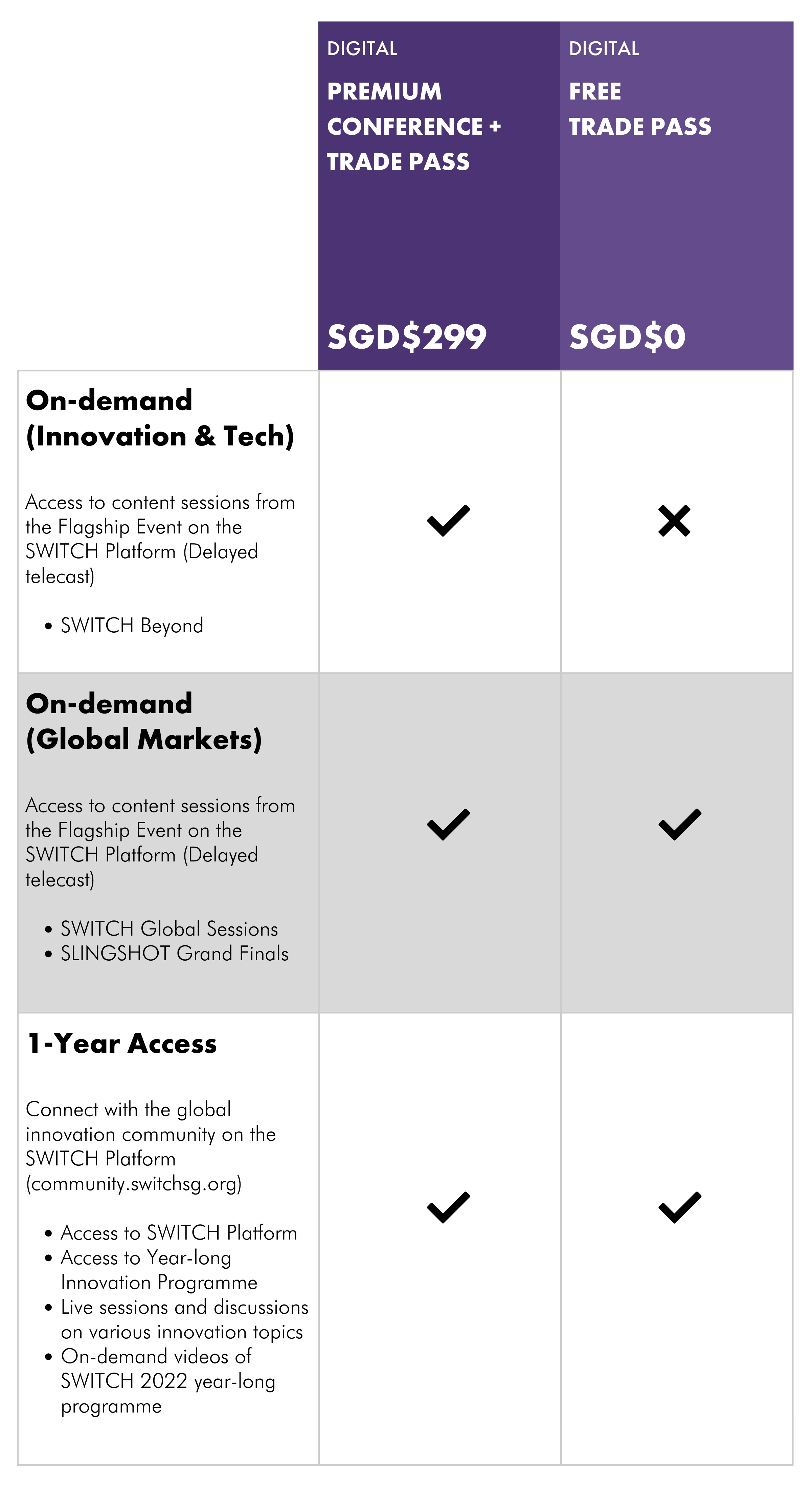 See you at SWITCH!
Click here to learn more about the SWITCH experience!