3 Sep 2022 | China Singapore AI Ecosystem Collaboration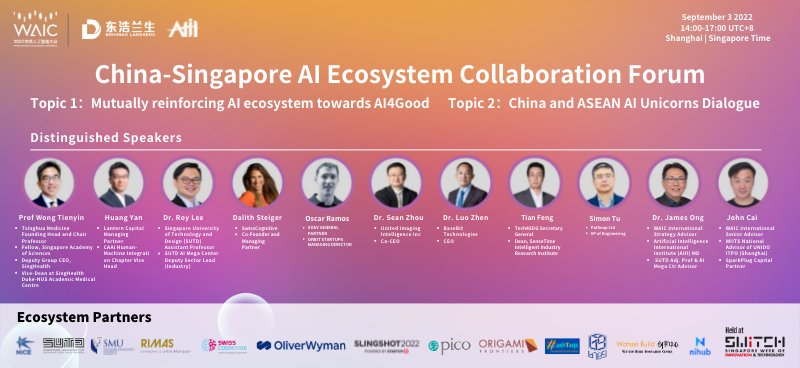 Event details
| Title | China-Singapore AI Ecosystem Collaboration Forum |
| --- | --- |
| Date | Saturday, 3 September 2022 |
| Time | 2 - 5pm (Singapore Time / UTC +8) |
| Venue | SWITCH Platform |
| Register | Click here |
About
Learn how we can foster the collaboration between the China-Singapore AI ecosystems to mutually reinforce AI4Good to utilise opportunities and address unforeseen risks such as DeepFake and disinformation!
Join us in the upcoming webinar, "China-Singapore AI Ecosystem Collaboration Forum" on 3 September, 2.00pm to learn more about the partnership of two robust tech centres: China and Singapore!
Register
This event is part of the SWITCH Year-long Innovation Programme. Register for a FREE Trade Pass to attend this event, as well as the SWITCH 2022 Flagship Event from 25 - 28 Oct 2022 at Resorts World Convention Centre, Singapore.