31 May 2023 | Understanding Startup Compensation in Times of Scarcity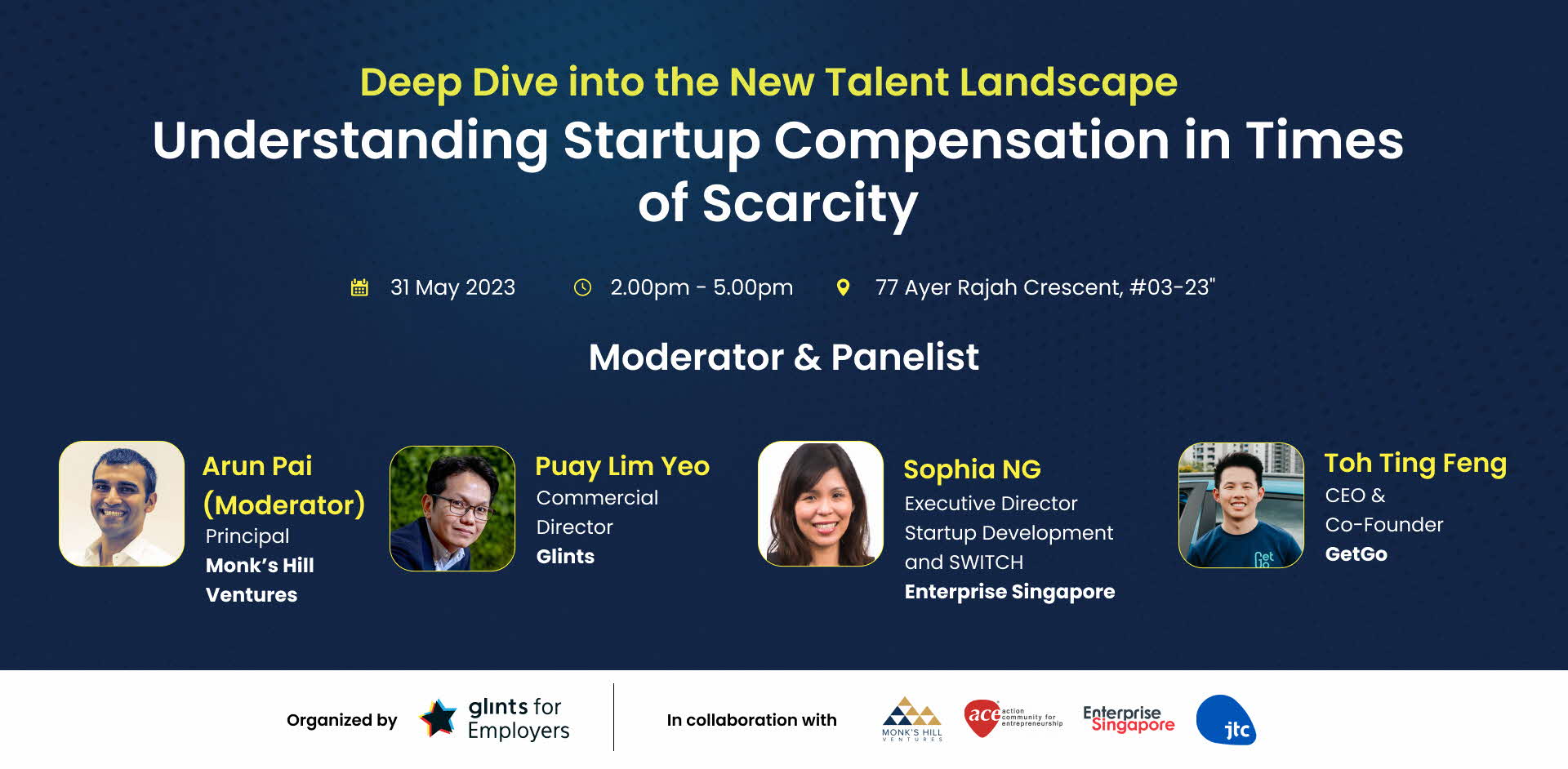 Event details
| Title | Deep Dive into the New Talent Landscape: Understanding Startup Compensation in Times of Scarcity |
| --- | --- |
| Date | Wednesday, 31 May 2023 |
| Time | 2pm - 5pm (Singapore Time / UTC +8) |
| Venue | 77 Ayer Rajah Crescent, #03-23 |
| Register | This event has ended |
About
Looking to build a high-performing startup team?
As the business landscape grows increasingly volatile, it is challenging for startups to thrive.
Join us at "Deep Dive into the New Talent Landscape: Understanding Startup Compensation in Times of Scarcity" on Wednesday 31 May 2023 at 2pm at Glints Office for panel discussions on how startups are building their talents in a competitive and resource-scarce landscape.