SGTech Global Future Series 2023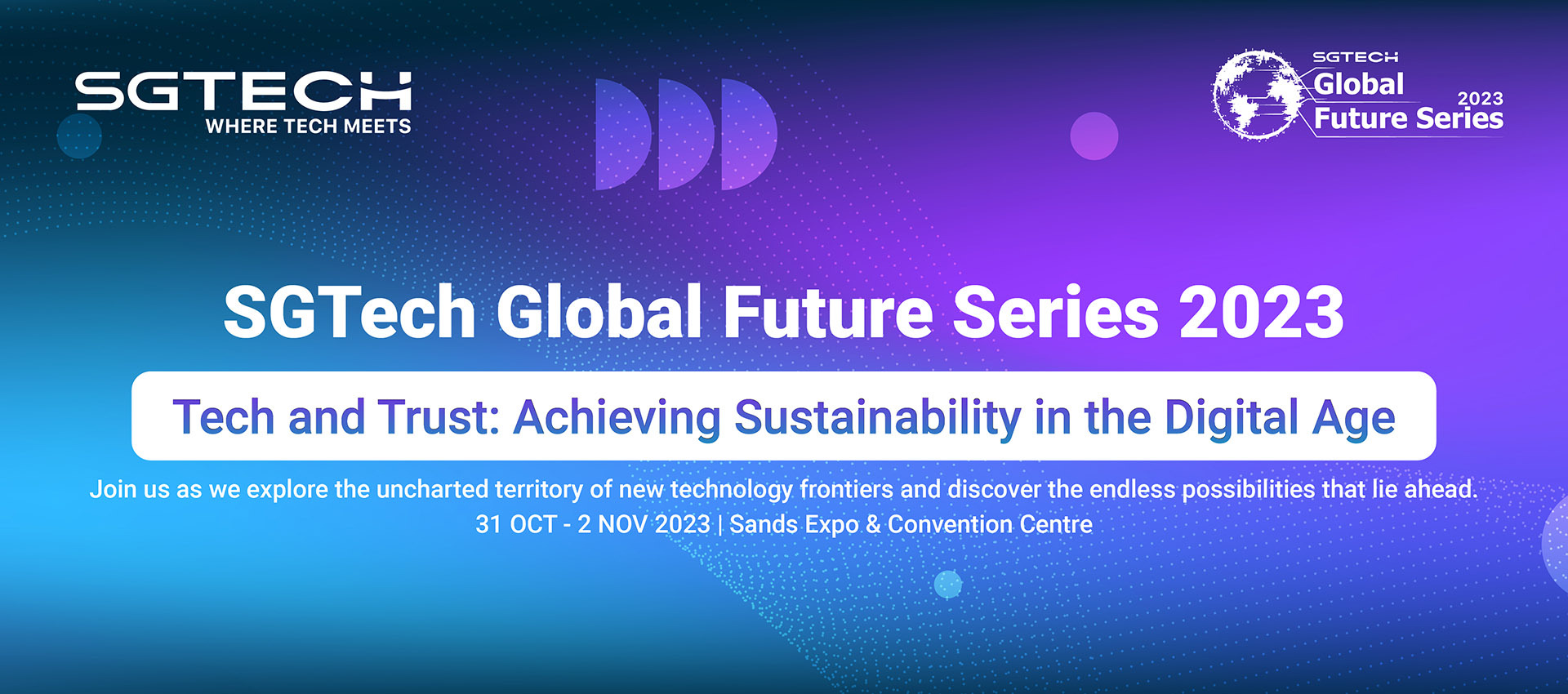 Tech and Trust: Achieving Sustainability in the Digital Age
SGTech Global Future Series - the premier event for exploring the latest and greatest advancements in technology. Our event is the ultimate platform for connecting with like-minded individuals and businesses from around the world and discovering the new frontiers of the technology industry.
At SGTech, we're committed to pushing the boundaries of innovation and shaping the future of technology. That's why we've brought together the top experts and thought leaders in the industry to share their insights, experiences, and visions for the future. Join us as we explore the uncharted territory of new technology frontiers and discover the endless possibilities that lie ahead.
SGTech Global Future Series is a partner event of SWITCH. All registrations to these events will also be able to access the SWITCH Trade Floor from 31 Oct–2 Nov 2023.
Digital Trust Forum
DT-SME Launch
Digital Leaders Symposium*
* This event is by-invite only.