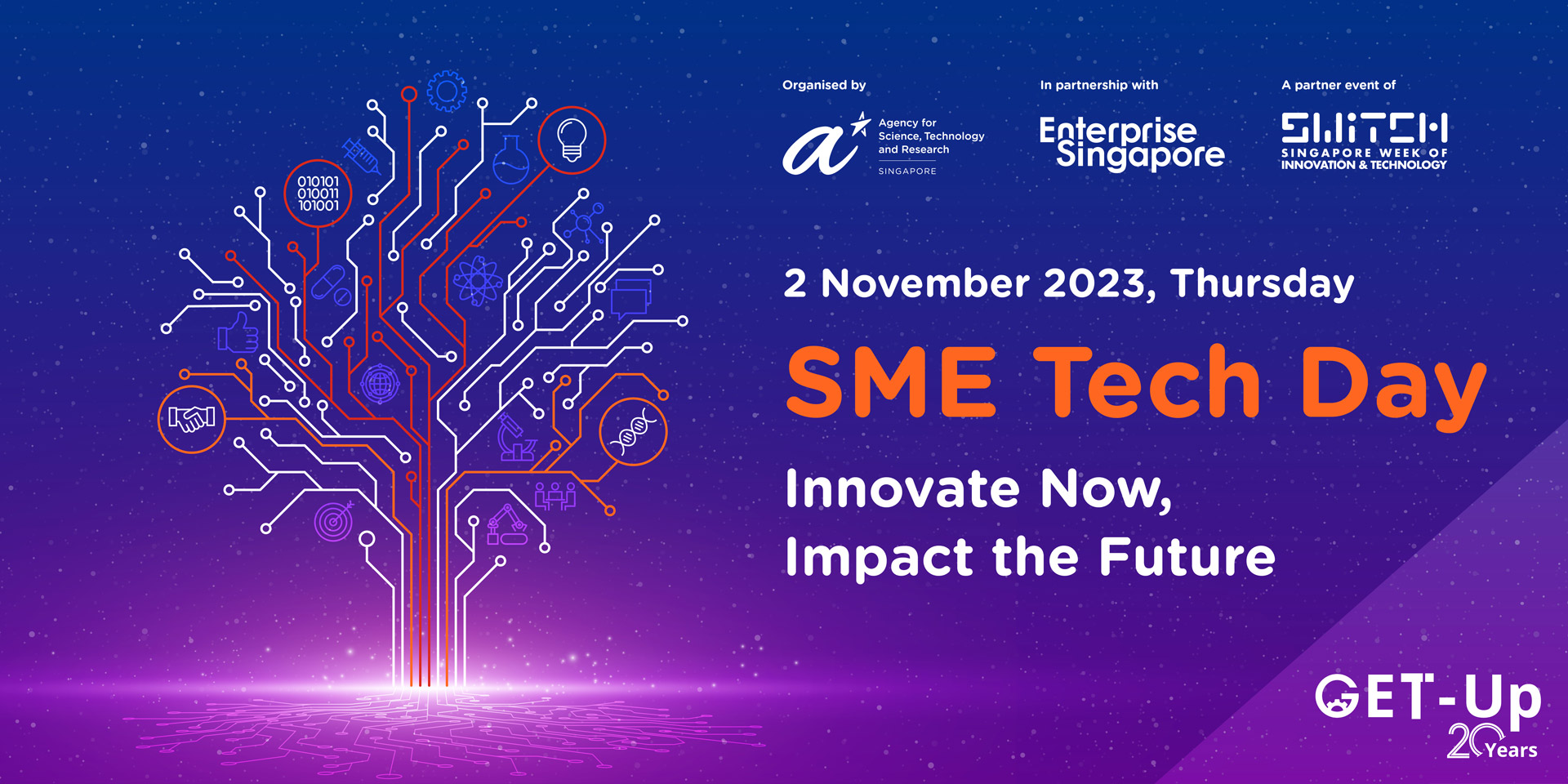 Innovate Now, Impact the Future
A*STAR is thrilled to showcase innovations developed by our research institutes, national platforms and our partner SMEs and startups at SWITCH 2023.
Find out more about A*STAR's cutting-edge R&D, and connect with our researchers, scientists and business development team to accelerate your company's innovation journey.
Be inspired by our partners as they exhibit their unique innovations and discover how they bring tech solutions from lab to market.
SME Tech Day is a partner event of SWITCH. All registrations to this event will also be able to access the SWITCH Trade Floor from 31 Oct–2 Nov 2023.